Jade Roller Facial Face Massage
Regular price
39,95€
Sale price
28,95€
Save

11,00€
/
---
Level up any beauty routine with this Face Massage Roller
If you want smoother, softer and younger-looking skin then you need to put in the extra care to give your skin the support it needs. Regain smooth and youthful skin with our Jade / Quartz roller which is designed to help improve the skin and circulation, and regain the smooth, youthful skin you've lost over the years.
Enhance skin elasticity, remove wrinkles and fine lines.
The roller also helps to enhance skin elasticity to remove the visibility of wrinkles, fine lines and other signs of aging while promoting a complexion with a youthful glow, so that your skin looks and feels young again.
Soothe and relax your skin in a natural way.
The roller feels cool that has a soothing and relaxing effect on the skin. You can place the Jade / Quartz roller in the fridge overnight to give yourself a cool relaxing effect and relieve facial tension.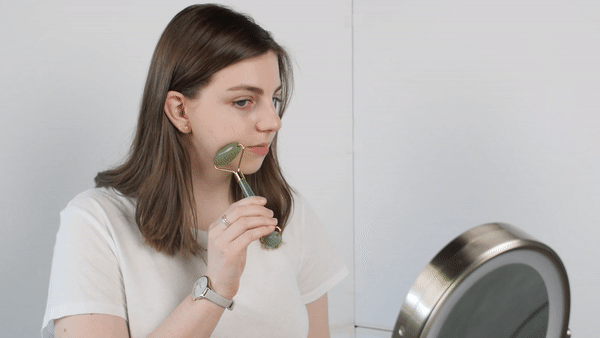 This roller is less likely to fall off from the metal part, designed to deliver noiseless rolling without any squeaks.
Our roller has a delicate and smooth-rolling surface, built on a sturdy integrated frame with a curved handle to ensure reliable use.
The face roller can improve skin circulation, helps you regain the smooth and the youthful skin you've lost with time.
The coolness of the massager soothes your skin, reducing puffiness, wrinkling and fine lines.
This genuine face roller can easily and comfortably be used on your face, neck, body, arms, nose, and even around the eyes to help you improve your skin.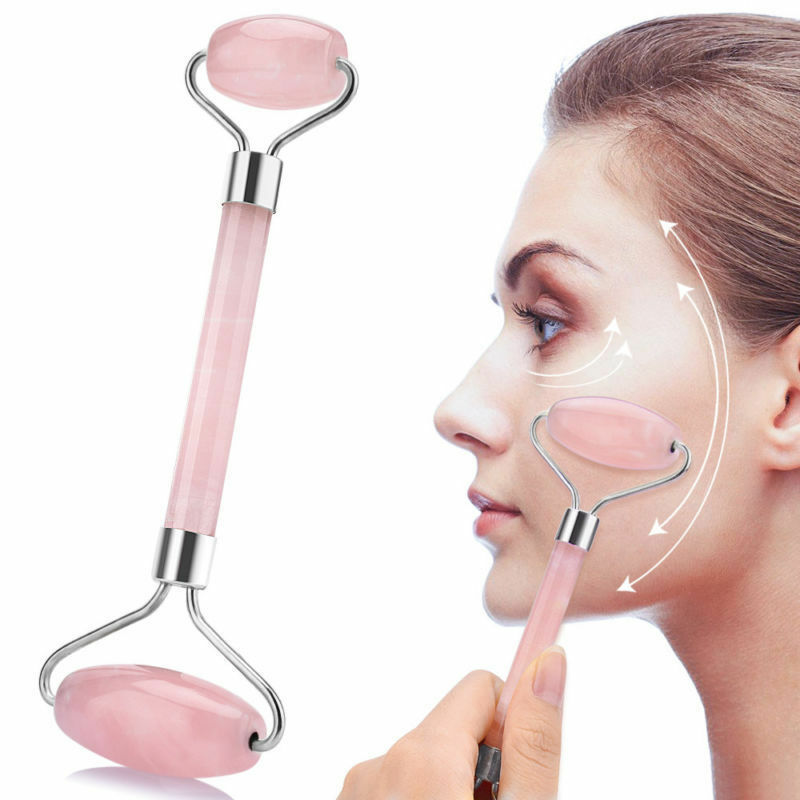 Even More Features You'll Love:
✔ 100% natural jade / quartz stone
✔ Thicker handle adds extra durability
✔ Beautiful coating and sturdy metal
✔ Noiseless design without squeaking
✔ Perfect weight and size to hold even for long periods
✔ Relieve sinus pressure and ease tension headaches
✔ Help skin care products to absorb better
✔ The ideal birthday present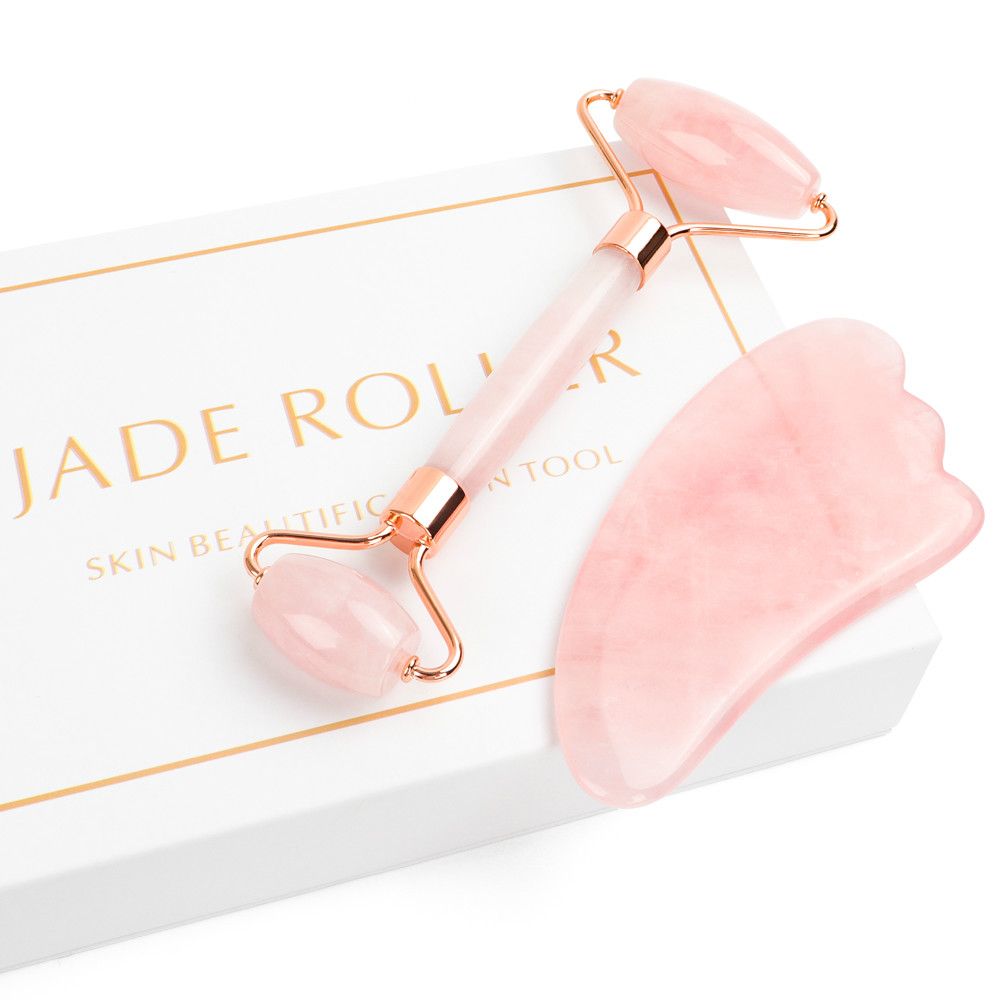 WHEN WILL I SEE RESULTS?
For the best results use it daily! With daily use, most customers see an improvement within 1-2 weeks.
Step 1. Apply 1-2 drops of Booster serum to each area of the face and spread around. (You can use moisturizer or cleanser also).
Step 2. Massage firmly in upward and circular motions, for a few minutes on each area of the face. Or if you have specific areas of concern you can target them.
Directions: Refrigerate for an intensive massage and a more soothing effect. Roll with gentle to medium preside, depending on your preference, evenly across areas of the face. Using the larger end for the neck, cheeks and forehead and the smaller end for smaller spaces and around the eye area.